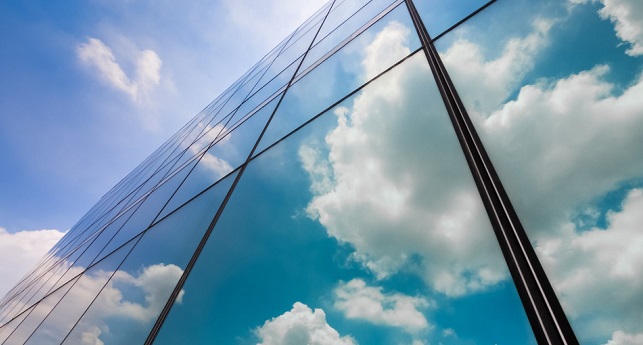 The cloud offers organizations many benefits. The difficulties of the cloud for many businesses have been mostly eliminated today thanks to its increase in usage and virtualization. A great cloud solution allows an organization to better connect with its end-users, lower operational costs, and optimize computing power.

At this point, many experts agree, that it is not a matter of if your organization moves to the cloud, its a matter of when due to these expansive benefits.

According to the Era I Enterprise: Ready For Anything report, out of 300 North American C-Level executives 81% of them believed that cloud services would give them the processing power and scalabity they required to meet their unique demands. Out of those surveyed, only 28% had adopted the cloud so far.

Adopting a cloud solution puts you ahead of the competition. After over 20 years of assisting our clients with data storage and the cloud we have seen all the benefits cloud computing can offer. Here are the top 5 that will affect your business dramatically when you're adopting a cloud model.

1. Increased Security & Compliance Protocols

The cloud offers security and compliance protocols that are difficult to implement internally.
As cyberattacks have increased in complexity and amount, best-in-class security protocols and up-to-date compliance programs must be implemented in your infrastructure. A quality cloud provider takes this expensive burden and manages it for you. Many organizations believe that if they can see their information stored in their own office it is safer than in a data-center. However, this is not always true, as natural disaster, or employee error could become a security hazard. The cloud is a cost-effective and secure alternative for many organizations.

2. Reduced Downtime For Your Employees & End Users
The cloud guarantees your uptime as opposed to the traditional in-house IT team. If your infrastructure goes down, many of your staff will be unable to work and the time to bring your systems back up with your team alone can take a lot of time and resources. With the cloud, if a server goes down, your failover server will immediately switch over which allows for no interruption to your workflow. This is a cost effective way to reduce downtime as duplicating this same solution in-house has a high initial cost.

3. Immediate & Easy Software Updates
The cloud offers businesses the flexibility required to take advantage of new software capabilities and updates. In the case of an Independent Software Vendor (ISV) a cloud version of their product allows for them to push out updates immediately, instead of the expensive yearly updates. For those businesses consuming a cloud product, this makes usage and updates immediate and easy.

4. Reduced Operational Costs
According to the Business Impact of the Cloud by Vanson Bourne, the cloud decreases operational costs tremendously. This report interviewed 460 executives within the finance function of various enterprises using the cloud. They found that there was a reduction of 16.18% of operational costs, 15.07% reduction in IT spending, and an average of 16.76% reduction in IT maintenance costs. These percentages were simply the average, and a well performing cloud partnership should save even more money.

5. Improved Merger & Acquisitions
For organizations in the process of a merger or an acquisition, one of the greatest questions is how to merge the IT resources. A cloud solution allows these organizations to easily become one and fast. This is an additional reason why the cloud is such a popular choice for many organizations.

A cloud solution can come with an incredible amount of benefits, if you are with the right cloud partner. Take potential cloud providers into careful consideration before entering into a contract. Crossroads offers a cloud partnership that goes above and beyond any other cloud solutions. Unlike other cloud providers, we offer unlimited free support, full server archiving, data recovery, and multi-layer security at a fixed monthly cost. Engage with the Crossroads team to begin your cloud transition today.

Share this article: